Artists: Zhang Lehua
Date: Sep.6 – Oct.20   2013
Opening: Sep.6   5pm – 8pm
Venue: Vanguard Gallery, Rm. 204 Bldg. 4A, 50 Moganshan Rd., Shanghai
Tel: +86 21 62993523
www.vanguardgallery.com
Zhang Lehua's art works are attempting to arouse the ambiguities in the condition that self-realization in today's Chinese culture. He likes using varied media to display the crash underneath it. Provocation to the established rules and social ethics throughout his works in recent years. He hopes his works look harmonious or serious, being like a preach, which contain a kind of self-mockery tangle.
The creation of "The World's Longing for Lushan" is based on a famous 80's movie "Romance on Lushan Mountain". Zhang Lehua scaled Lushan Mountain twice, he created painting, photography and video works here. As a 80's young artist, Zhang Lehua is mischievous and directly. He sketched the scenery project by the stainless steel ball, used searing iron to re-create pictures , all of this shows his rebellion to traditional forms and established rules. His video remaked some plots from "Romance on Lushan Mountain", to make some laughing point though the distance in time and the changes of developing. If we use modern view to look on this vogue movie from 30 years ago, whatever the plot, acting or shoot technique, we will can't help laughing. Zhang Lehua had understood the political and cultural background as well as the international and domestic situations of Lushan Mountain, but outside of its context. This exhibition is based on that kind of creation, a connection between strange memory and daily vulgarities.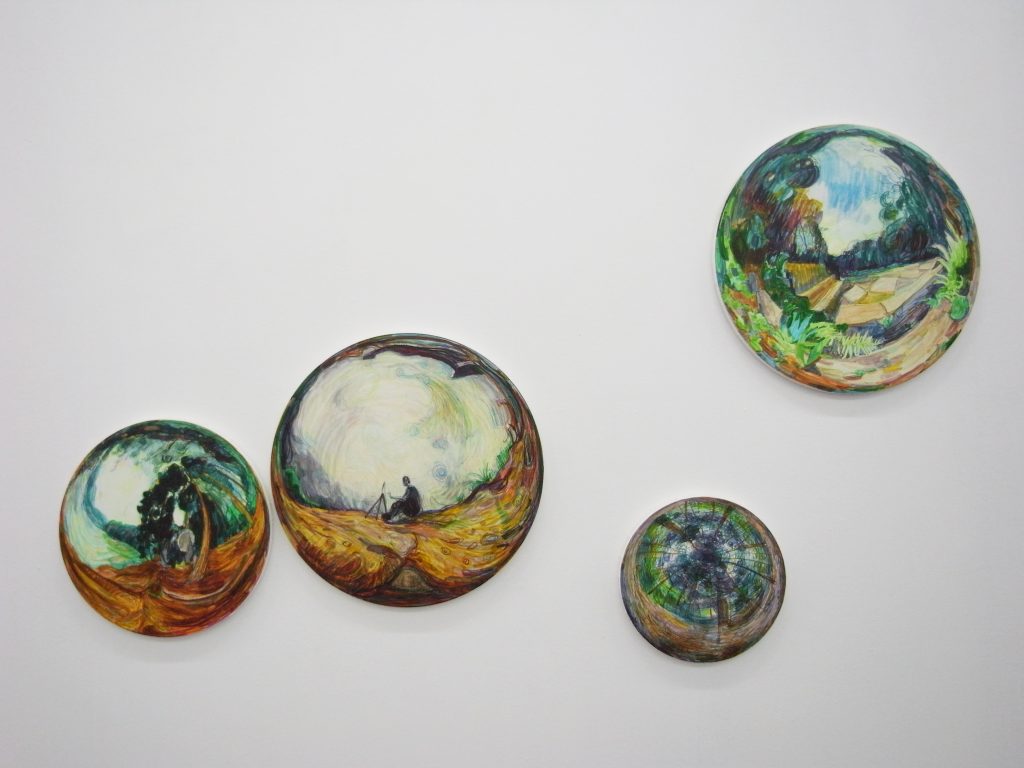 "The World's Longing for Lushan" will exhibit Zhang Lehua's paintings, photography works and Lehua style video. The exhibition will open on Sep.6 and finish on Oct.20.