Artist: Liao Fei
Date: Nov. 1st 2013- Jan. 5th 2014
Opening: Nov. 1st  5pm – 7pm
Venue: Vanguard Gallery, Rm. 204 Bldg. 4A, 50 Moganshan Rd., Shanghai
Tel: +86 21 62993523
www.vanguardgallery.com
Surface、material and motion are what Liao Fei keeps a watchful eye on recently.
Exploring the unknown world, for Liao Fei, acts as a momentous reason why he does creation. And the multifarious world today seems exactly to offer him infinite possibilities.
Niklas Luhmann, the German sociologist, pointed out that Europe after 17th century was a functional differentiation society. And today, the continuous and progressional increase of society complexity, powerfully drives functional differentiation without a break. Just like nature and beauty which were explored together by Pythagoras now respectively belongs to science and art system. Entirely different though science and art are, they are mutual surroundings and there exists admittedly structure coupling. What's more, they can observe each other. Thus, art system can win a further understanding of the world with science system in an attempt to broaden its exercising field and the potential operating reference. Undoubtedly, Liao Fei possesses this self-reference. Exactly as his past works, new element was realized from the interaction of elements in art and science and that's the autopoiesis in Liao Fei's art system. Of course, with contingent element from new system, Liao's art system varies from existence and potential in this dynamic process.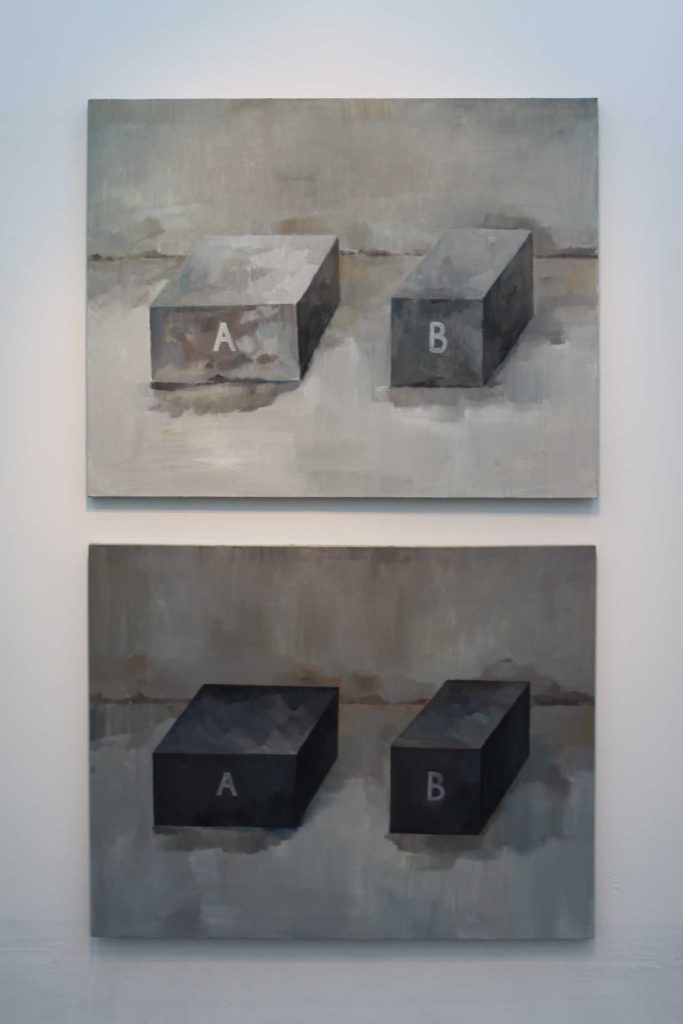 In this exhibition, with answering his questions himself, Liao Fei's works still focus on "How things exist? And how they are constituted and operating."
He attempted to find the answer from football, snooker, softball, rugby, hockey… which were created by human in a closed field. In these motions the ball was pushed forward, moves with strike, quickens, reflects, rubs, decelerates and stops. In the theatre created by us own, we grasp the motion followed with passion.
From the macroscopic angle, we stand on the earth surface. Rivers, mountains and meadows even cities, roads and courts are also a part of the surface. They motion perpetually, though unobservable.
In the silent universe theatre, all existences are constituted and operating in a mechanical way following the succinct, clear and mechanical beauty.