Artists: Chen Tianzhuo,  Gao Mingyan,  Ou Wenting,  Xu Di,  Ye Linghan
Date: 2014.4.25 – 2014.5.30
Venue: Vanguard Gallery, Rm. 204, Bldg. 4A, 50 Moganshan Rd., Shanghai
Tel: +86 21 62993523
www.vanguardgallery.com
Initiated in the beginning of 2004, Vanguard Gallery has established itself as a gallery that devotes to find and support the work of the innovative younger artists. After ten years we wanted to celebrate our birthday with special series of exhibitions "Warehouse Story" to show brilliant works from the gallery artists. At the last show we exhibited paintings and sculpture from 5 artists with unique personal style. This time we will exhibit paintings and photograph from Chen Tianzhuo, Gao Mingyan, Ou Wenting, Xu Di and Ye Linghan.
The theme of Chen Tianzhuo's works is to construct a virtual modern religion world, gradually become a creation system with unique personal interests, it infuses the hysterical personal style. He deconstructs and restructures our familiar religious signals and imposed these signals on consumer goods and images which are seen in our daily life. He jocosely creates a virtual modern religion and fabricates evidences to prove its existence. He creates an irony, fanciful and showy visual effect.
Gao Mingyan's creation is daily life-oriented. He is good at discovering fresh elements from ordinary, his perspective is smooth and mild, give the perception of the nature and the expression without deliberately. By questioning and thinking the neglected or common things in our life, he presented us a brand new view, he is trying to arouse people re-understand "daily".
Ou Wenting's works always pay more attention to converting life itself by some artistic form, and make interior communicate with outside things. In recent years, by extremely specific form, she has been intending to transfer some potential abstract awareness from human cerebral cortex into her visual creation of paintings and installations and trying to give them a different meaning and feeling, to explore the connection of individual and another individual, the connection of individual and space.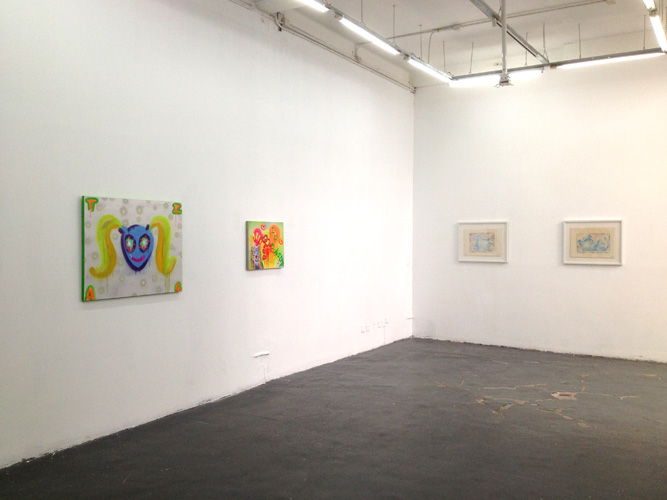 Xu Di's works fully demonstrates the characteristics of his born in 1980's: living in the current times, he still attempts to discover the familiar surroundings on an irrelevant angle. Xu Di leaves his work a strong atmosphere which let audience indulge themselves in enjoying his works, with visual impact of magical realism, but he pay attention to social universal existence, fully disclosed the true reality.
Ye Linghan has been experiment with animation since 2006, working to create the most flexible and expressive artistic vocabulary possible through this narrative method. He always keeps the curiosity about disappearing existence. His way of recording and imagining history is different from others, he try to express the relationship of things behind that cannot explain, the dubious relationship of past and future, reality and fantasy.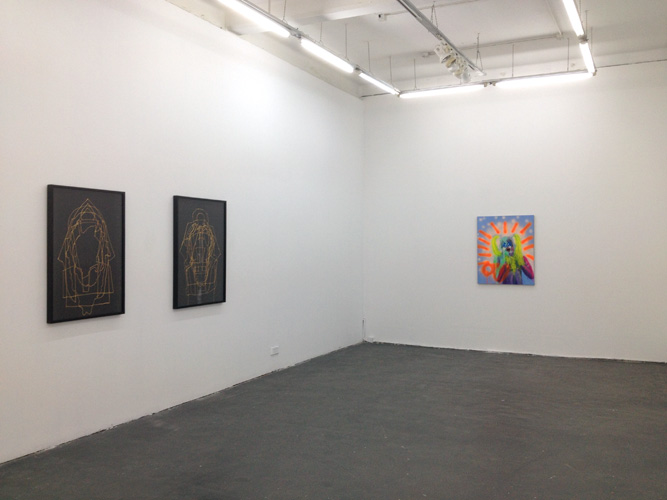 The exhibition will open on April 25th and finish on May 30th at Vanguard Gallery.