Artist: Gao Mingyan
Opening: May 26, 17:00 – 20:00
Duration: May 26- July 2, 2016
Address: Rm204, Bldg 4A, 50 Moganshan Rd, Shanghai Vanguard Gallery
Phone: 86 21 62993523
www.vanguardgallery.com
By regarding the exhibition as a fiction, then we may come to the conclusion that exploring the reality by fiction may be a kind of emotional imaginary on contemporary art by Gao Mingyan. When the real space turns to be the stage of his stories, stories developed scene by scene on the stage. You could realize that in the exhibition, each work is actually a footnote of his story.
In a fictional narrative, everything in imaginary world seems to be limited in imagination. However, in Gao Mingyan's perspective, to fiction an inexistent story is equal to place a metaphor of the real world. By doing so, the fictional space begins to permeate through the real dimension. The artist no longer views and represents the reality through the dimension of reality, in reverse, the fictionality turns out to be the reflection of the real world. We gradually realize that this is not a story about war between revolutionary army and union army in a remote planet. The story actually reflects the perception and consideration of Chinese contemporary art in this period. Hali is exact the artist himself, through whom we are able to take a glance at the introspection from Gao Mingyan, as an artist, of the Chinese contemporary art.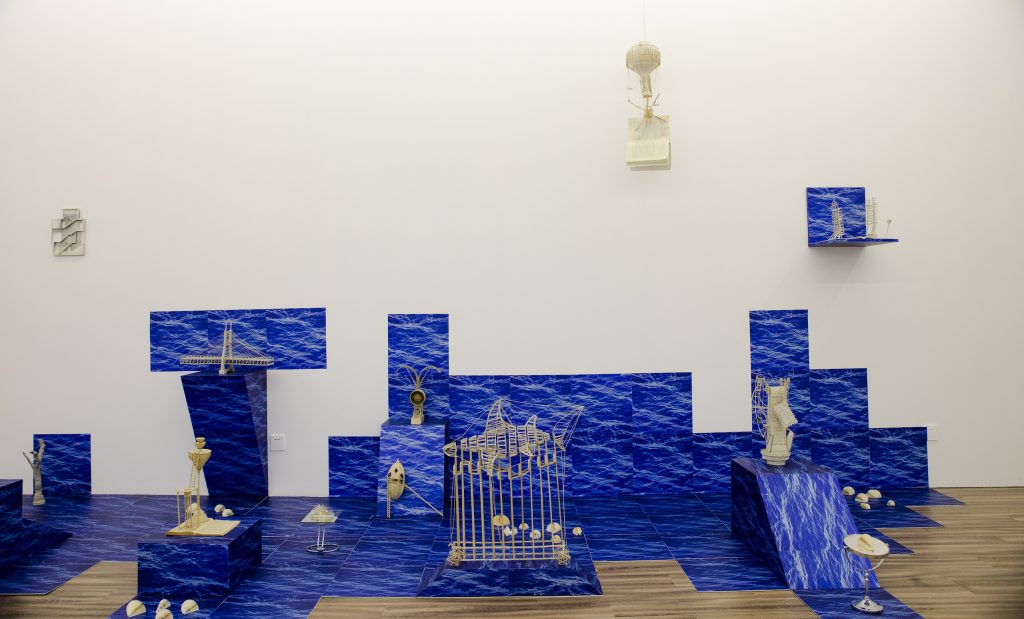 Here, The works as footnotes, quickly help the viewers blend into this space created by imagination and reality. Following the decoding works from Gao Mingyan, we seemingly become the major character of the story and experience what he has gone through. As we look back all these works, we may find that the original meanings have melted in the stories, By evacuating the inherent meaning, the nature of common things has been amplified. The works, when being afforded some specialized signifier, are searching for the turning of symbol that is correspondent to the signified.
This exhibition is only the beginning of this fiction. In this fictional world, everything will change just like the real world. However, through fictional tacit content and suspensions of suspicion, we have to accept these changes, just like (actually) they are real.