An Unusual Day
Artist: Hsu Che-Yu
Vernissage: Nov 7th, 16:00-20:00, 2020
Duration: 2020/11/7- 2020/12/31
Venue: Room 204, Bldg 4A, 50 Moganshan Rd, Shanghai, China
Tel: +86 21 52522551
www.vanguardgallery.com
Vanguard Gallery is pleased to present Hsu Che-Yu's solo exhibition: An Unusual Day on 7th November, 2020, which is the second time for him to hold exhibition here after No News from Home in 2016. This time, Hsu Che-Yu will continue his creation skills, that is, wondering between reality and fiction, to further explore video art's potential as a medium. The exhibition will last until 31st December.
Hsu Che-Yu's works integrate the superficial features of distance and absurdity together. Childhood memories and real experience have always been the sources of his creations, in which he often combines real scenes and virtual animations. The vague and flickering images of his works are deconstructed according to the mainstream media symbol order. By breaking the shackles of the perspective and the emotional response in the context of popular media, Hsu Che-Yu's video works have reconstructed the relationship between media and memories at various distances from the realities.
In this exhibition, a dead laboratory rabbit is used as a probe to the series of works. Hsu Che-Yu attempts to probe how the body/life is taken as a part of the body of knowledge relying on real bodies and models, thus further exploring the relationship between death and digital stimulation technology. The inspiration comes from his family memory. The artist's grandma served in an animal laboratory for 30 years. Due to the particularity of her job, grandma had to dissect living animals for observation and experiments. Sometimes, she would take the laboratory animals home, which later became Hsu Che-Yu's father's childhood playmates. Out of children's remarkable imitative ability and nature, his father would conduct experiments on animals as the grandma did. In these experimental games, animals become an existence between pets and experimental animals, just like the experimental rabbit here. The artist photographed this collection of works with 3D scanning technology commonly used in laboratory research and biological digital storage machines. With the help of different animals, medias, and the featuring characteristics, Hsu's image reshapes human beings' perspective of viewing real scene. Through revealing the complexity of interconnection among things and grasping the essence of bodies and images, we start to consider how to re-examine our internal structure by shifting viewing perspectives.
Rabbit 314 |Video | 7' 16''|2020
---
Installation View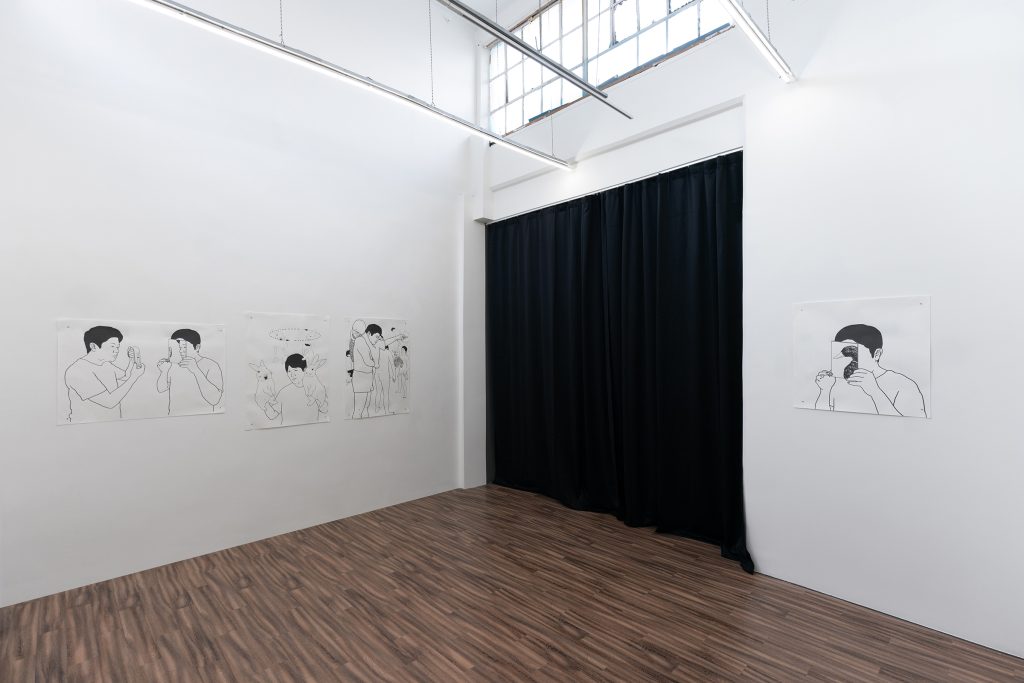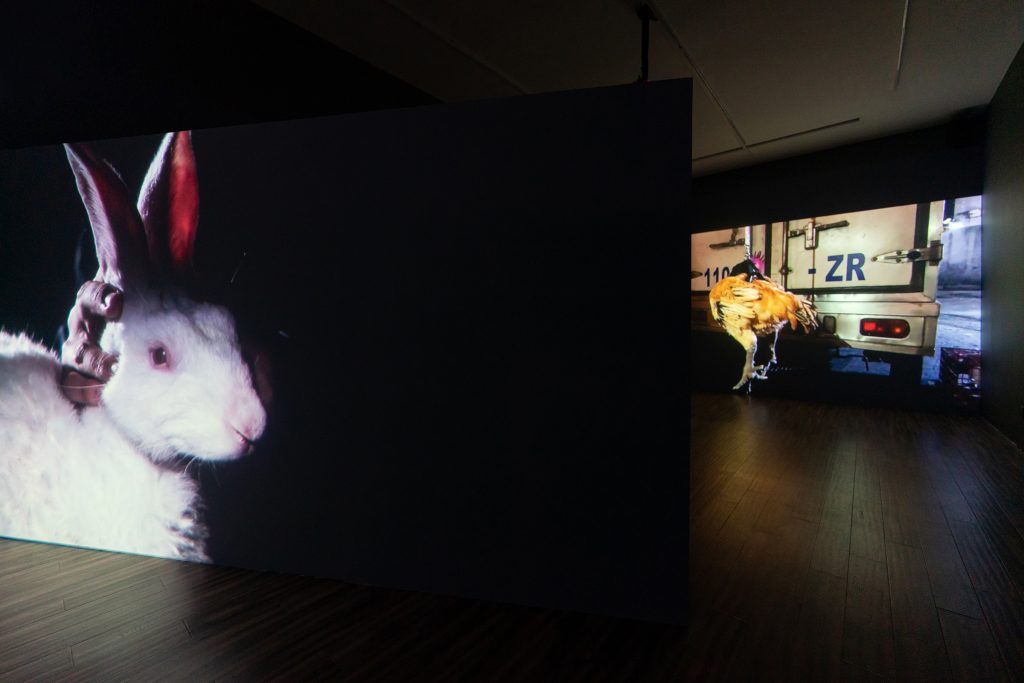 ---
About the Artist
Hsu Che-Yu was born in Taipei in 1985. He graduated from Graduate Institute of Plastic Arts of Tainan National University of the Arts in 2013. Now he lives in Taipei. Recent exhibitions include: New York Film Festival, Currents, New York, USA (2020); Out of Blueprints: Online Exhibition Programme, K11 Art Foundation x Serpentine Galleries x NOWNESS, London, United Kingdom(2020); EXiS Experimental Impact Art Festival, Seoul, South Korea (2020); The Upper Hand, IKOB – Museum of Contemporary Art, Eupen, Belgium(2020); 2020 International Film Festival Rotterdam, Bright Future Short, Rotterdam, Netherlands (2020); HUGO BOSS Asia Art Award for Emerging Asian Artists 2019, Rockbund Art Museum, Shanghai, China (2019); London Design Biennale: Emotional States, Somerset House, London, UK (2018); Progress: 12th Shanghai Biennale, Power Station of Art, Shanghai, China (2018); Encounter International Video Art Festival, Paris Film and Image Center/World Cultural Center, Paris/Berlin (2018).