Artists: Liu Fei,  Xiao Jiang,  Sun Xun
Date: May.18-Jun.30 2013
Venue: Vanguard Gallery, Rm. 204 Bldg. 4A, 50 Moganshan Rd., Shanghai
Tel: +86 21 62993523
www.vanguardgallery.com
In this year, works from Liu Fei, Xiao Jiang and Sun Xun will be on display in exhibition "Warehouse Story II".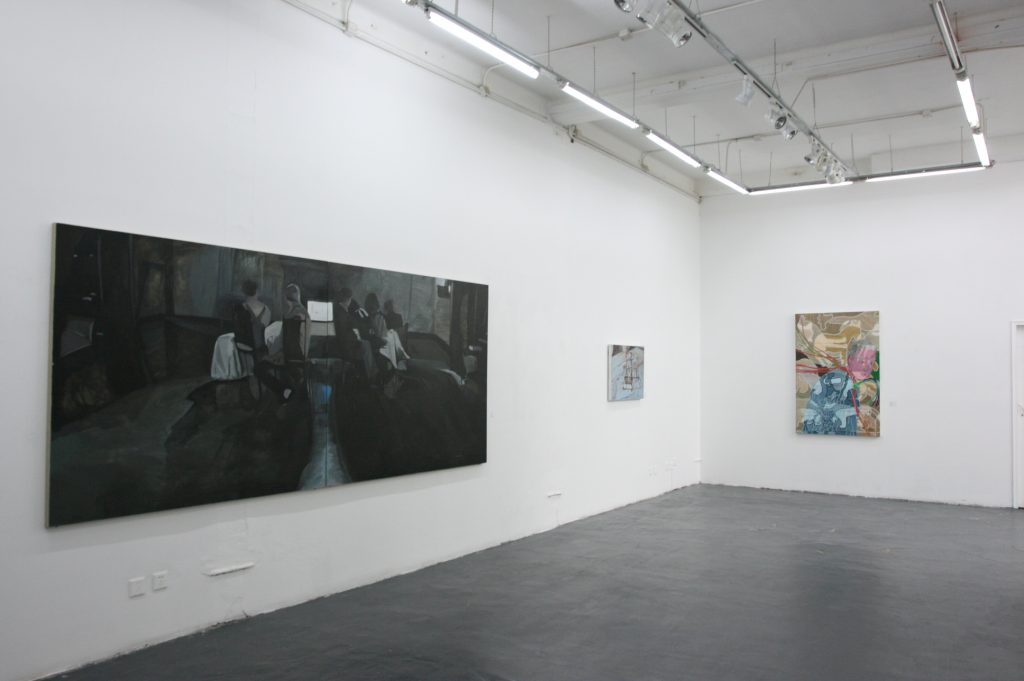 Liu Fei has always been creating in mood of "naughty kids" mood. His paintings seldom express the beauty of art or the concept, but play a game, which is alike teasing and practical joke, with the current authority through art. In his series of "Abstract Painting" to be shown this time, there's a representational person lashes an entitative elephant with an entitative whip in his hand. His "abstract painting" is not completely the usual elements of lines, color, brush strokes in our mind, which are used to replace representational images to convey the artist's emotions and concepts. Liu Fei is acutely aware that a laughable relation exists at another level between the specific images in natural form and metaphysical abstractness.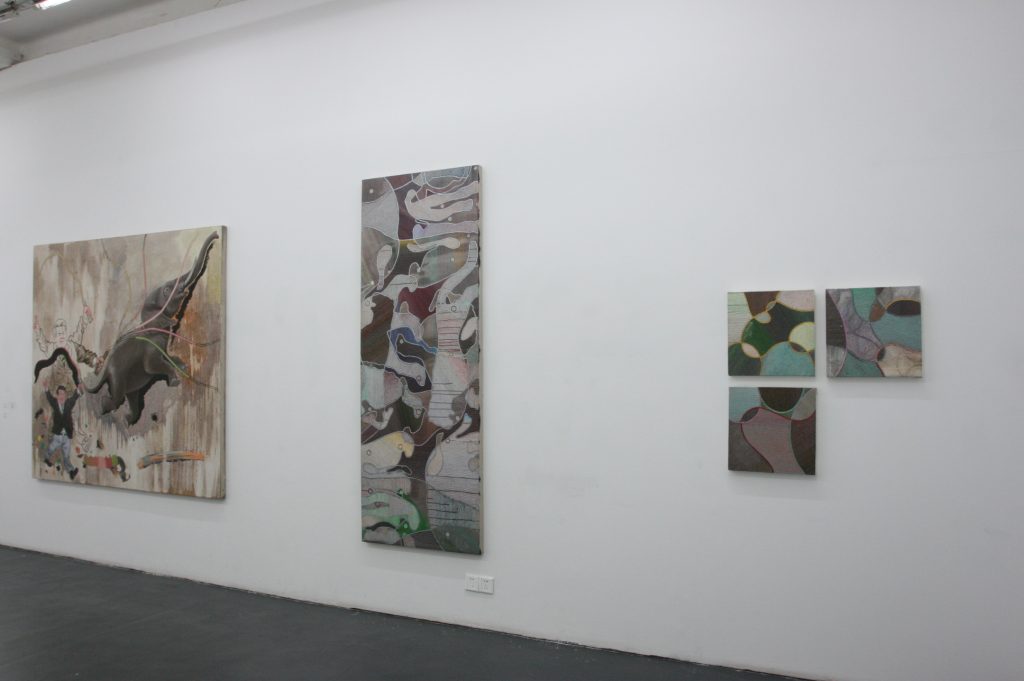 Most of Xiao Jiang's paintings focus on the daily shot. Among luminous light and steady-going picture composition, people disappear from the scene and only ever lift trace is left there. More his creation materials get from pictures and movies, which dissociate artist from the world to observe and gain a different sentiment as a spectator. He unknowingly penetrates his subjective consciousness and feelings into the works, commixing with objects and scenes in calm atmosphere. Thus the flowing concrete reality is solidified at a certain moment, like something is about to happen or has just ended, and make it become a symbol.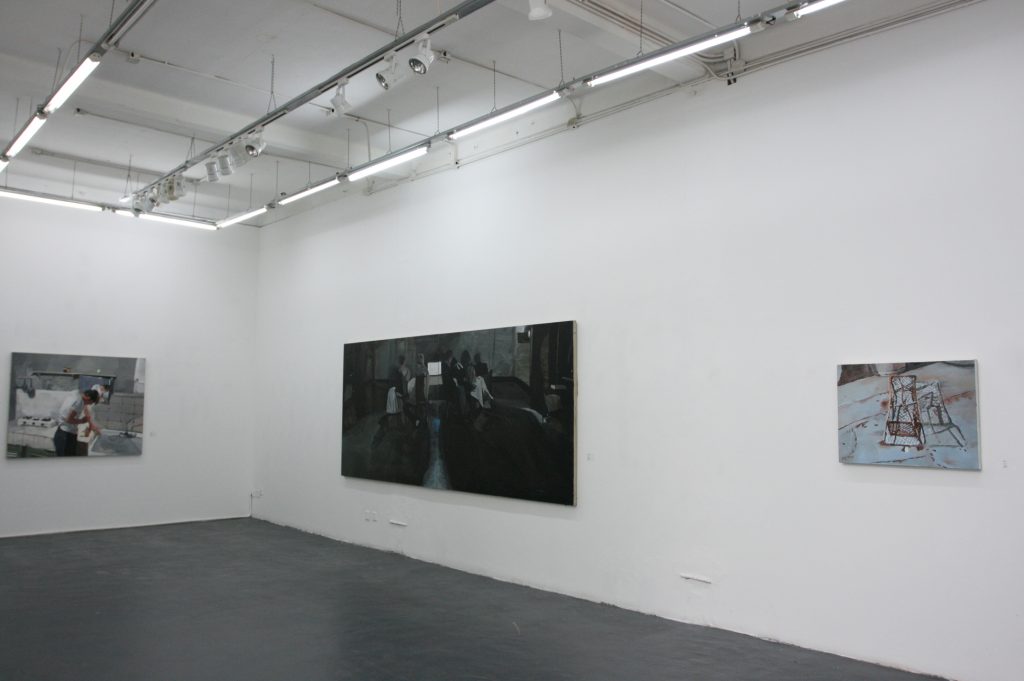 The sign of the Sun Xun's works is single color-based hand-drawn animation film. Sun graduated from the Printmaking Department of the China Academy of Arts in 2005, established 'π' animation studio in 2006 and has gained many outstanding awards in these years. In 2010, Sun Xun completed animation film "21KE" and made its world premiere at the 67th Venice International Film Festival in the new unit "horizon", which became the first Chinese animation film premiering at the Festival. In his works, Sun Xun has been probed deep into history and profoundly reflected on his own past experience, which is somewhat inappropriate while painting no longer take care of philosophizing today. In this exhibition, we'll show Sun Xun's woodcut works "Clown's Revolution". They are pulled off from animation and present in two-dimensional static spacetime, which seems closer to its English name "Clown's Revolution", persisting ideal pursuance between absurdity and samsara.
The exhibition will last for a month and a half, until June 30, 2013.