Petrified Seas
Artist:Yi Xin Tong
Duration:2022.7.09-2022.8.27
Venue:Vanguard Gallery, Rm 204, Bldg. 4A, 50 Moganshan Rd, Shanghai
---
As the aquanaut stood in front of his audience, he was reminded of the encounter between Marco Polo and Kublai Khan[1], and what it must have been like for the great traveler to convince the emperor with his depiction of imaginable cities. However, the aquanaut had more assurance in himself than Polo, for what he had to present carried more solidity than just prose and verse. Brought with the aquanaut, was the physical evidence of petrified seas.
Petrified Seas: Celestial Body No Problem III (2021)
blue clay bisqueware, epoxy resin, pigment, thread|7 x 7 x 6 inches|2021
The aquanaut's specimens were sculptures made of clay and resin, which mirrored the perpetual geological procedures and was analogous to fossilized sediment and solidified water. Preserved in the specimens, there were natural objects, organics, artefacts and graphic evidence, exemplified by celestial bodies, totem-like prehistoric animals and a mini sketch of fishery.
The sculptures rendered our gaze as one that was akin to God, for not only everything they immortalized could fit in the palm of a hand, but also they erased the linearity of time and packed items hundreds of millions of years apart into a shared moment. They raised questions of how human experience time and how we bestow value upon things beyond even our ancestor's existence. In this sense, they were nihilistic tokens offered to the definitiveness of the known world, and monuments of the infinite possibilities of natural history.
[1] Italo Calvino, Invisible Cities, 1972
Text/ Li Qi
Petrified Seas: External Bones (2021)
unfired porcelain, blue clay bisqueware, epoxy resin, pigment|14 x 9 x 2.5 inches
---
INSTALLATION VIEW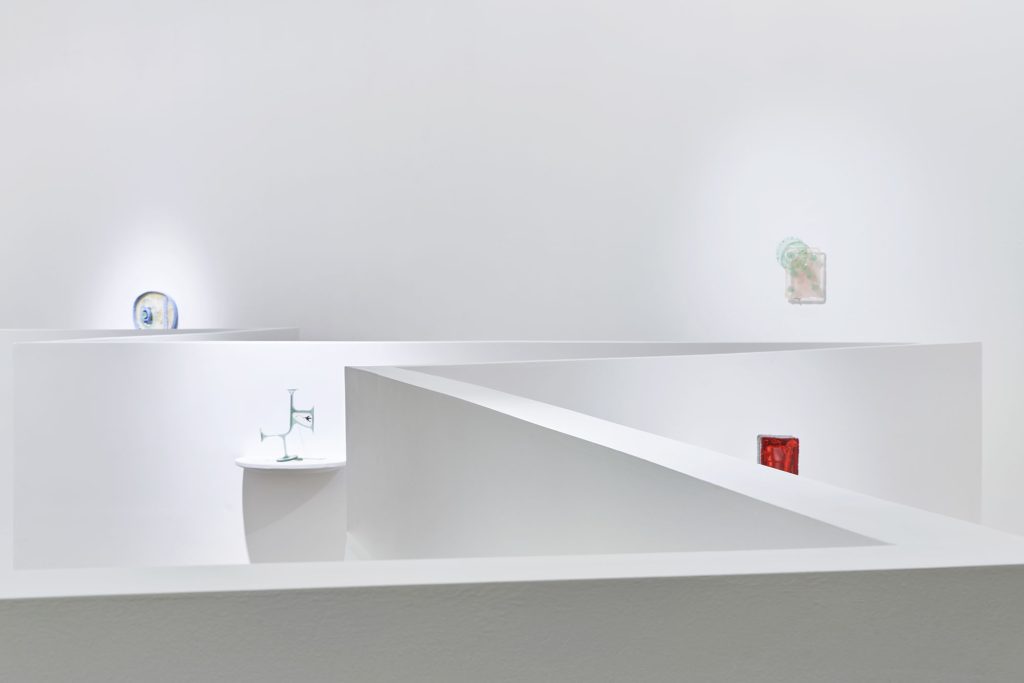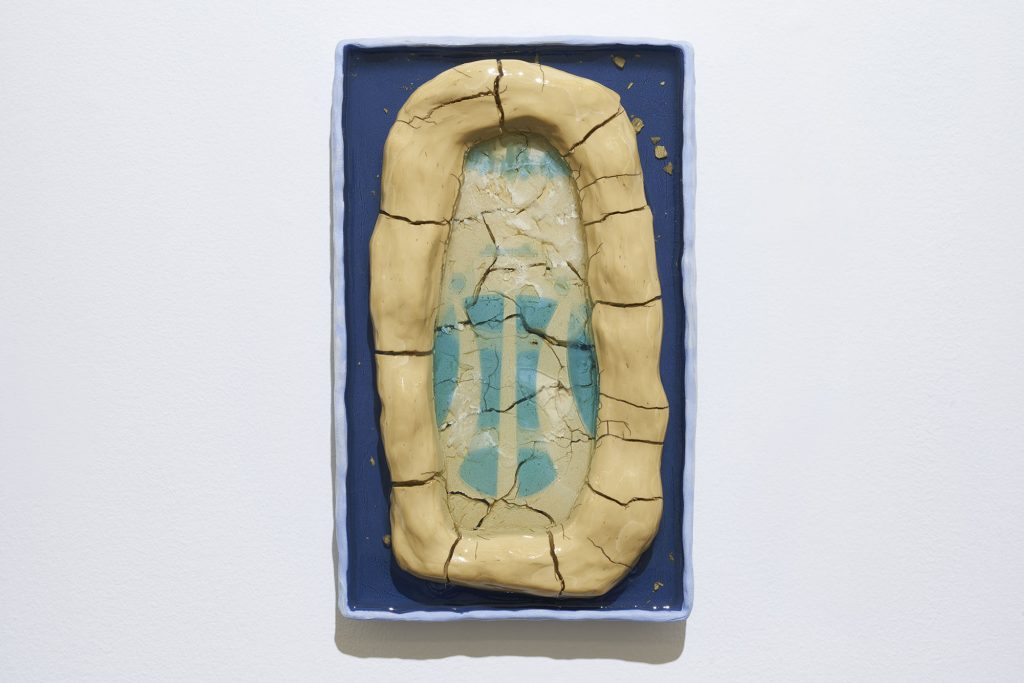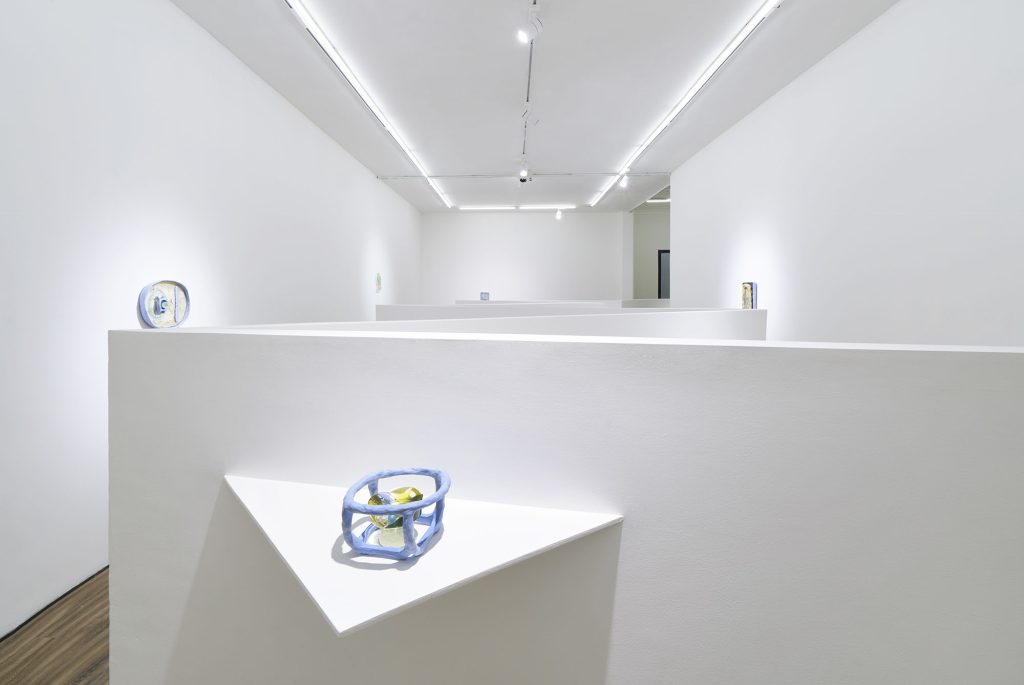 DOWNLOAD PDF:Yi Xin Tong Works Info – Vanguard Gallery
---
ABOUT THE ARTIST | YI XI TONG
Born on Mount Lu, Yi Xin Tong studied geology at China University of Geosciences in Beijing and received his BFA in Visual Art from Simon Fraser University and MFA in Studio Art from New York University. He creates objects, moving images, and sound to understand himself, to study human culture's dynamic relationship with nature, and with a wry sense of humor, to intervene in societal beliefs in value, decency, and rationality.