Artists: Lam Pok Yin,  Hsu Che-Yu
Date: Jul.5-Aug.25 2013
Opening: 5pm-8pm, Jul.5 2013
Venue: Vanguard Gallery, Rm. 204 Bldg. 4A, 50 Moganshan Rd., Shanghai
Tel: +86 21 62993523
www.vanguardgallery.com
Till now, "Gas Station" has been for 6 years from 2008. This project aims to build a platform giving full play to artists' creation potential. Meanwhile, it's expected that injecting new energy for each other is the progress and inspiring new spark in the communication and cooperation among artists themselves and the gallery. This year the two young artists in "Gas Station" are Lam Pok Yin and Hsu Che-Yu separate from Hongkong and Taiwan.
Lam Pok Yin has been huge interested in seeming dreary, ordinary things and places in daily life, which also became the starting point and focus of his photography creation. Such as skyscrapers towering from green vegetation, solitary individuals in modern urban constructions, these scenes, which we are used to, seemingly tranquil and harmonious in Lam Pok Yin's lens, actually are always something rather wrong or disturbing. Among contradictions and tensions hidden in photos, there're vigilance to the subtle relationship between human and the nature, scrutiny to alienated interpersonal relations and thoughts of photography and recording themselves. The mood of the scenes in his lens is altogether different with their ordinary presentation. Works to be shown are selected from Lam's following three series "A city of 7 million", "Our Little Worlds" and "My Book Is My Camera".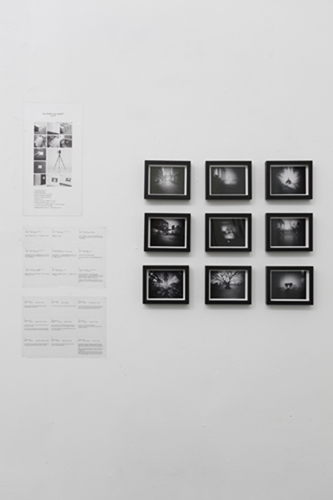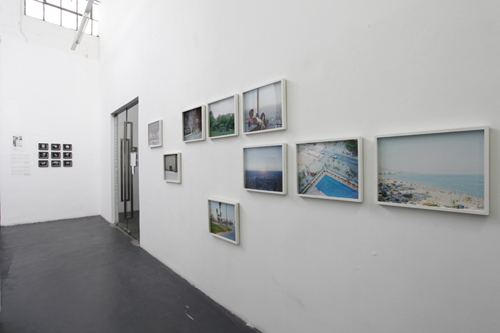 Real events happened in reality is the starting point for Hsu Che-Yu's creation, which has different expression in his animations "Sighing Flowers and Shamisen", "November 11th, 1970" and "Perfect Suspect". He learned these events through books and news, went to the scene and gave another whole new interpretation according his feelings. He attempted to make the scene of mass media with the real events, fictitious roles and clear self-perception. The relation between works and events is pure feelings, which is neither a reconstruction of the history issue nor a replay of reality, but presents in none descriptive manner. The artist experienced issues with such an unusual way, which triggered no longer concerns about events but sensibility of media itself.
The exhibition will open on July 5th and last till August 25th.